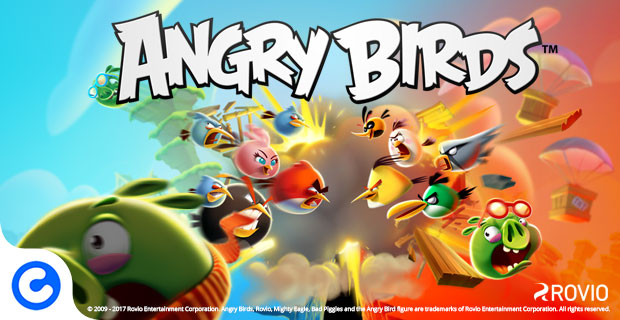 AMSTERDAM, May 8 2018 – Today CoolGames and Rovio Entertainment have globally released Angry Birds for Instant Games by Facebook. It is the first time players get to enjoy the slingshot experience in Facebook Messenger with their friends, as multiplayer edition of the world famous Angry Birds Classic game arrives to Messenger.
"It has been a unique experience for us to work on this famous title together with Rovio" says Laurens Rutten, Founder and CEO of CoolGames. "The first multiplayer version of Angry Birds Classic to this new games platform, while pushing the HTML5 technology to provide a game experience one would expect from native apps."
As Instant Games is based on HTML5 technology, Messenger users can instantly share and play against friends without the need to install a game first. The game brings various game-modes and different levels and will be updated with many new social features in the upcoming months.
'We are excited to launch Angry Birds for Messenger'' noted Heini Kaihu, Head of Puzzle studio at Rovio '"Angry Birds for Messenger, featuring asynchronous multiplayer, is a brand new take on one of the most successful and loved mobile games of all time. Expanding Angry Birds to Facebook Messenger is the next step of introducing Angry Birds to millions of new fans."
CoolGames was global launch partner for Facebook Instant Games in November 2016 and has released many successful games for this platform since.