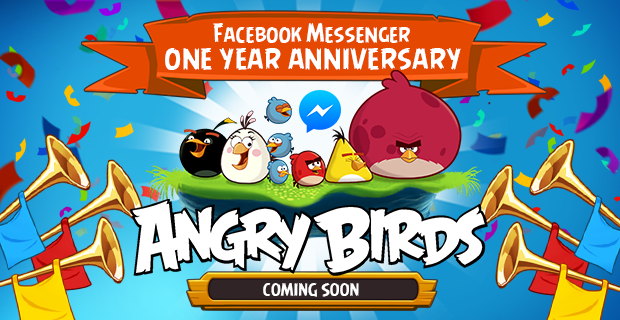 AMSTERDAM, 7 December 2017 – Today CoolGames and Rovio announced Angry Birds for Facebook Messenger, as part of the One Year Anniversary of Instant Games. The game is currently in the final development stage for its first release and will be officially rolled-out to the full Messenger user base in early 2018.
CoolGames was a global launch partner for Facebook Instant Games in November 2016 with the release of Arkanoid, in partnership with Taito. As Instant Games is based on HTML5 technology, Messenger users can easily play against friends without the need to download a game first.
Since its original launch one year ago, Facebook has significantly enhanced the platform with many new features and additional games. Around 75 games, of which six titles were published by CoolGames, have become available on Instant Games thus far.
Read the full Facebook developers update on the One Year Anniversary here.