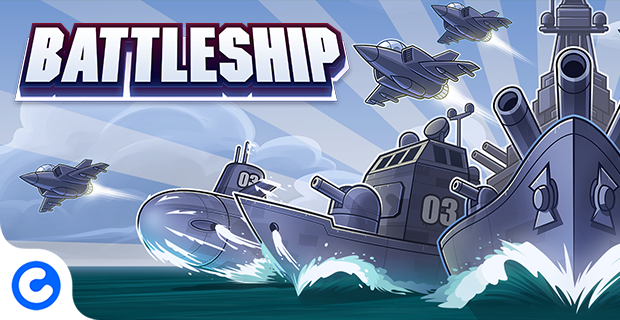 AMSTERDAM, November 16, 2017 – Today, CoolGames released Hasbro's Battleship for Instant Games, the new games platform of Facebook Messenger. More than 1.3 billion Messenger users can now challenge each other and instantly play this game against friends on their mobile phone.
Hasbro's classic board game edition was first released in 1967 and millions of copies have been sold since. Hasbro Inc. is still selling Battleship in over 50 countries worldwide today.
Laurens Rutten, Founder and CEO of CoolGames: "We're excited that we could bring this iconic game, in close collaboration with Hasbro, to the largest social network in the world. Enhanced by the many social and rich gameplay features that Facebook Instant Games offers, millions of new users can now experience Battleship on their smartphones."
"CoolGames successfully adapted Battleship to fit messenger platforms, while maintaining the core gameplay and fun play experience from Hasbro's Battleship Game", said Richard Cleveland, VP Hasbro Digital Gaming. "We are thrilled to be able to provide consumers new and unique ways to enjoy this classic family favourite."
Battleship for Facebook Messenger is a turn-based multiplayer game, where users can engage in many battles against several friends. And through CoolGames' matchmaking system, it also provides the opportunity to challenge random players who are not your Facebook contacts. Special power-ups such as the Air Raid can be unlocked to help sink your opponent's ships.
Battleship for Instant Games is developed by CoolGames' in-house studio and is based on HTML5 technology. CoolGames was a launch-partner for Facebook Instant Games in November 2016. Other successful titles that were released on Messenger include Arkanoid, Snake and Jewel Academy. CoolGames plans to launch several new AAA titles for Instant Games in the coming months.
➔ Play Battleship on Instant Games here
➔ A gallery of game images and screenshots can be found here
➔ Watch the game trailer of Battleship for Instant Games here