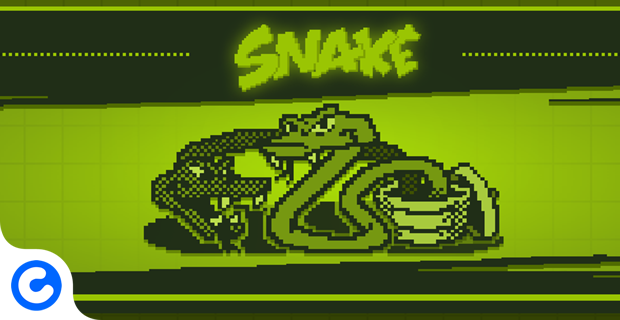 AMSTERDAM, February 27, 2017 – Snake, the iconic game from Nokia, has now resurfaced on Instant Games by Facebook. Snake for Instant Games was developed by CoolGames on behalf of HMD Global, the home of Nokia phones, as part of the launch of a series of Nokia smartphones.
Snake first featured on Nokia handsets in the late 90s and since then has appeared on over 400 million phones. Laurens Rutten, Founder and CEO of CoolGames, said: "It was a big honour that our Studio could contribute to the new release of such an iconic IP. Snake was without a doubt the very first mobile games experience for a whole generation."
In line with the original game, players will move the snake around the screen, eating apples and bugs along the way to score points. The more the snake eats, the longer it grows, making it a challenge to control. And benefiting from the Facebook Messenger sharing features, friends can see who has the highest score on the leaderboard, adding an element of friendly competition.
Instant Games was released on November 29th and lets people play games within seconds on Messenger and Facebook News Feed. The games are all built in HTML5 technology and can be played instantly across mobile devices (iOS and Android) and desktop. CoolGames was one of Facebook's global launch partners with the development of Arkanoid on behalf of owner Taito. In the first two weeks after launch, millions of people across thirty countries have already been playing on Instant Games.