Amsterdam/Tokyo, July 2, 2014 – Yahoo! JAPAN and BoosterMedia have struck a deal to bring 'Western-style' HTML5 games to the Japanese market. The new cross-platform games can be played instantly on any of the Yahoo! JAPAN websites via Yahoo! Games, one of the most popular game platforms in Japan.
The first series of free-to-play games selected for Yahoo! JAPAN are from popular casual game genres, such as puzzle- and match-3 games, bubble shooters and arcade & action games. BoosterMedia has culturally localized the games – the HTML5 specialist employs native Japanese staff in both its Amsterdam-based Game Studio and Tokyo office.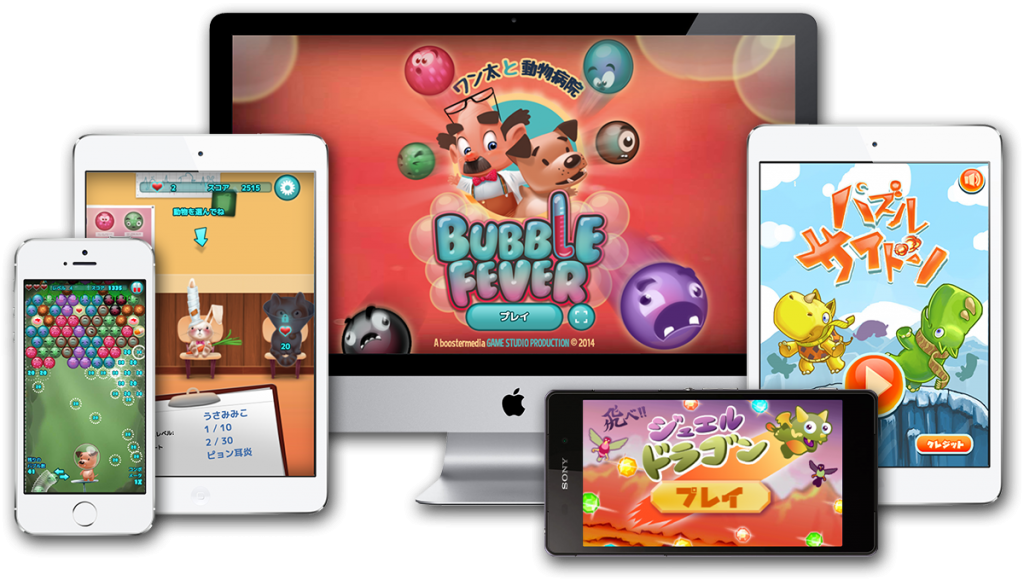 Laurens Rutten, founder and CEO of BoosterMedia said: "Japan is generally a difficult market to enter for overseas game companies. But if you look at the huge success of Candy Crush in Japan, for example, it is clear the Japanese audience has developed an appetite for typical 'Western-style' casual games. It is therefore a fantastic opportunity to further develop this market with our partner Yahoo! JAPAN."
Although Japan has seen a massive growth in the native games market in recent years, with Gungho's "Puzzle & Dragons" as the most successful example to date, the browser games market has seen a significant increase too, with a surge of 132% to 229 billion Yen in 2013.
Contrary to most native games, they can be played on smartphones and tablets as well as desktop PC browsers. Users can log in with their Yahoo! ID to save high-scores and to see the leader-boards of other players in their area.
Rutten said: "Support for HTML5 among game developers, media companies, OEMs and other industry players is rapidly growing. As a result, we clearly see a sharp increase in HTML5 games quality compared to one or two years ago. This is a first step, and we are confident that we can bring many high quality HTML5 games to the Japanese market in the next 12 months."