BoosterMedia recently surpassed one million downloads of its mobile games in the Nokia OVI and Samsung Bada app-stores. The downloads include successful casual game titles such as Mahjong Master, Bubble Blast, Bash-a-Mole as well as a number of fashion dress-up games targeted towards young women.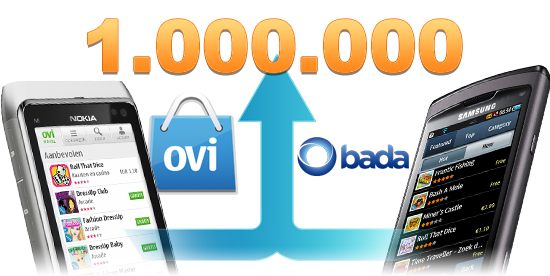 The games were originally developed for browser-based distribution via BoosterMedia's numerous mobile gaming portals: by clicking on a game, a user can play instantly. Now some of the browser-based games have been successfully redeveloped for app-store distribution as well. Laurens Rutten, CEO of BoosterMedia, explains: "By using our code-base smartly, we can apply the same mobile games across many different handsets and platforms, both as a browser-based version or in the form of a downloadable app."
BoosterMedia is currently developing a whole new series of high-end mobile social games, fully integrated with Facebook or other social networks. In addition to HTML5 and Flash browser-versions, these social games will also be made available in various app-stores.