BoosterMedia and MSN.nl, Microsoft's leading online destination in The Netherlands, have now released a dedicated mobile games channel. Powered by BoosterMedia's gaming solutions, the games section of m.msn.nl offers a wide variety of free casual games and quizzes for most mobile handsets.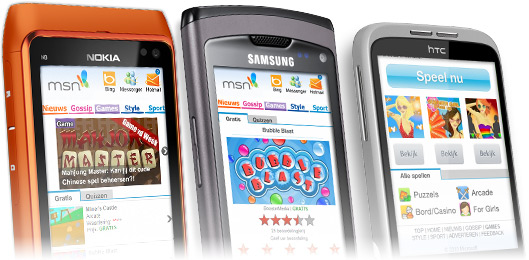 The games can be played or downloaded directly from the portal, without complex installations required.
The games channel includes innovative social elements such as high-score leader boards in the portal and tournament-style contests. Additional mobile social gaming features are to be introduced shortly.
The games channel is introduced as part of the all new MSN mobile portal revamp, developed in partnership with MoMac (www.momac.net) and MSN Netherlands. The MSN.nl mobile portal can be accessed directly on any mobile phone through m.msn.nl.