Inside CoolGames: One of the things that I really like about CoolGames is the people that work here
Alessandra Nishimoto is a game artist here at CoolGames and originally from Brazil. She's embraced life in Holland. While she pursues her passion for working in gaming she's made fantastic friendships with her CoolGames colleagues.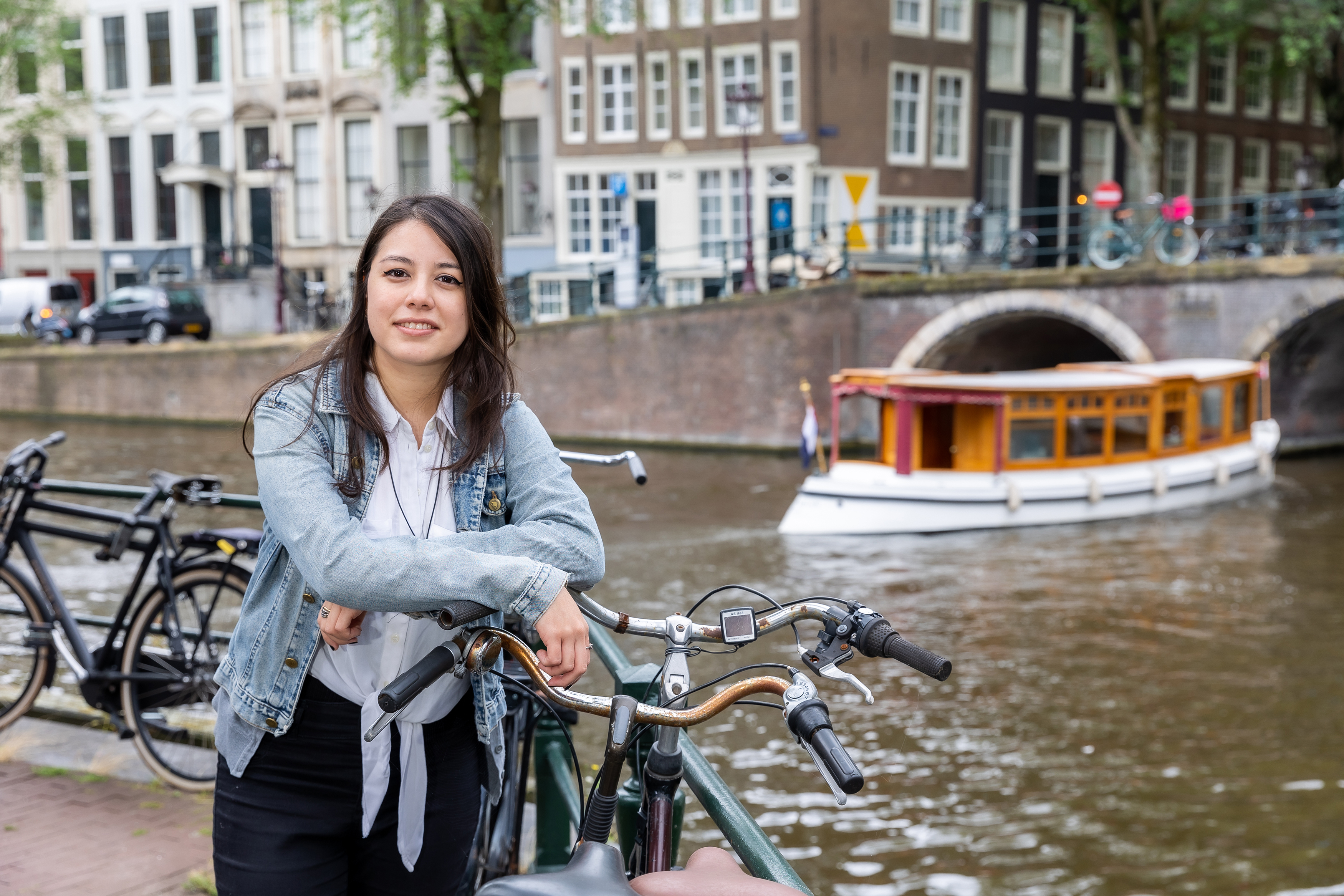 Q: Where do you come from and how did you end up in Holland?
A: I am from Brazil. My husband and I always wanted to experience other cultures. We chose the Netherlands because it's always well-rated in aspects that are precious to us, such as safety, equality and work-life balance. We both found jobs here and we are very happy.
Q: What do you like about living and working in Holland?
A: Definitely the progressive and open-minded culture. You are allowed to be yourself in Holland, among many internationals and locals.
I also like the Dutch directness. I am a pragmatic person so I appreciate that people tell me the truth instead of something they think I would like to hear.
Q: How would you describe your job at CoolGames?
A: I am a Game Artist and I create assets for the games. This includes creating buttons and animating power-ups for games, as well as creating banners, icons and videos for social media.
Q: What do you like about working at CoolGames?
A: The collaborative atmosphere. People give good and meaningful feedback which allows me to grow. So many people have the same hobbies and interests here which makes it a really friendly and joyful place to work. As a result I've made friends here.
Q: Would you describe yourself as a gamer? If so, when did you start playing games?
A: My earliest memory is when I was four years old playing Super Mario Kart on the Super Famicom. Since then, I never stopped playing.
Q: How did you end up working in gaming?
A: I always wanted to work in gaming, but unfortunately there wasn't much of a game industry in Brazil. So I was doing what was available, such as participating in Global Game Jams and working on projects with friends in my spare time. At the same time I was always looking for jobs in this industry. That's how I ended up at CoolGames. I think it's important to follow your dreams, but to wake up first.
Q: Have you been able to grow relationships with your colleagues personally? If so, how do you stay connected while everyone works from home?
A: One of the things that I really like about CoolGames is the people that work here. They're not just colleagues. I have friends here. Before COVID, we were always going out together after work. When I first started at CoolGames I was a shy intern and it was really heartwarming to be so welcomed by everyone. Since the lockdown started we stay connected by gaming together—sometimes even meeting up in Animal Crossing.
Q: In the last 6 months what's the coolest thing you've worked on at CoolGames and why?
A: I am having fun working on working on updates for our established titles, such as Jewel Academy and Cookie Connect as well as some very exciting projects that will be launched soon. Stay tuned!